Favorite Links
Favorite Links
The following is a list useful links that I have compiled. If you wish to be added to this list, please send me an e-mail.
Favorite Sites
Jacquie Lawson Cards is a great place to find wonderful E-cards to send for every occasion. For a small annual fee, you can send as many cards as you like to as many people as you like. It makes it real handy for last minute cards that you would like to send, but can't get there in time through the post office.

This is a great site to go to for used books and used music cd's. If there is a book or cd that I want, I go here and find a price that I am willing to pay and then buy it. Different people have put their items for sale here at a set price rather than bidding on ebay. The items are sent in a timely fashion and items are anywhere from brand new to gently used. Try it if you want to save some money.
Here is a place where you can see thousands of different card-making ideas. If you are into Stampin-Up! or using rubber stamps to make your own original birthday cards or Christmas cards, this is the place to help you find ideas.
Snapfish.com is a site where you can upload pictures for friends and family to see without having to send huge email files. You can order pictures online at a reasonable cost. You can also have then developed locally like I do at the Walgreen's in town. And they can even be ready in an hour if necessary.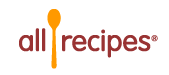 Looking for new and different recipes or just old tried and true recipes. There are recipes for everyone. Find what you need for supper tonight or your next party.
The Breast Cancer site close to my heart. You can go to this site and click on the "Fund Free Mammograms" button at The Breast Cancer Site to help provide mammograms to those who need them. At this site, there is also a store where you can purchase items that will also help with providing mammograms. I feel that this is a worthwhile site and I hope you do to.
The No

Diet [ An Everyday Systems site ]
There are just three rules and one exception:
No Snacks
No Sweets
No Seconds
Except (sometimes) on days that start with "S"
That's it.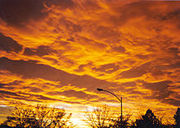 Search Engines
One of the most visited hubs on the Internet, reaching one out of every two Web users.
Got questions, Ask.com has answers.
This website will help you find what you are looking for in regard to genealogy searches. Happy hunting!
Have Fun!